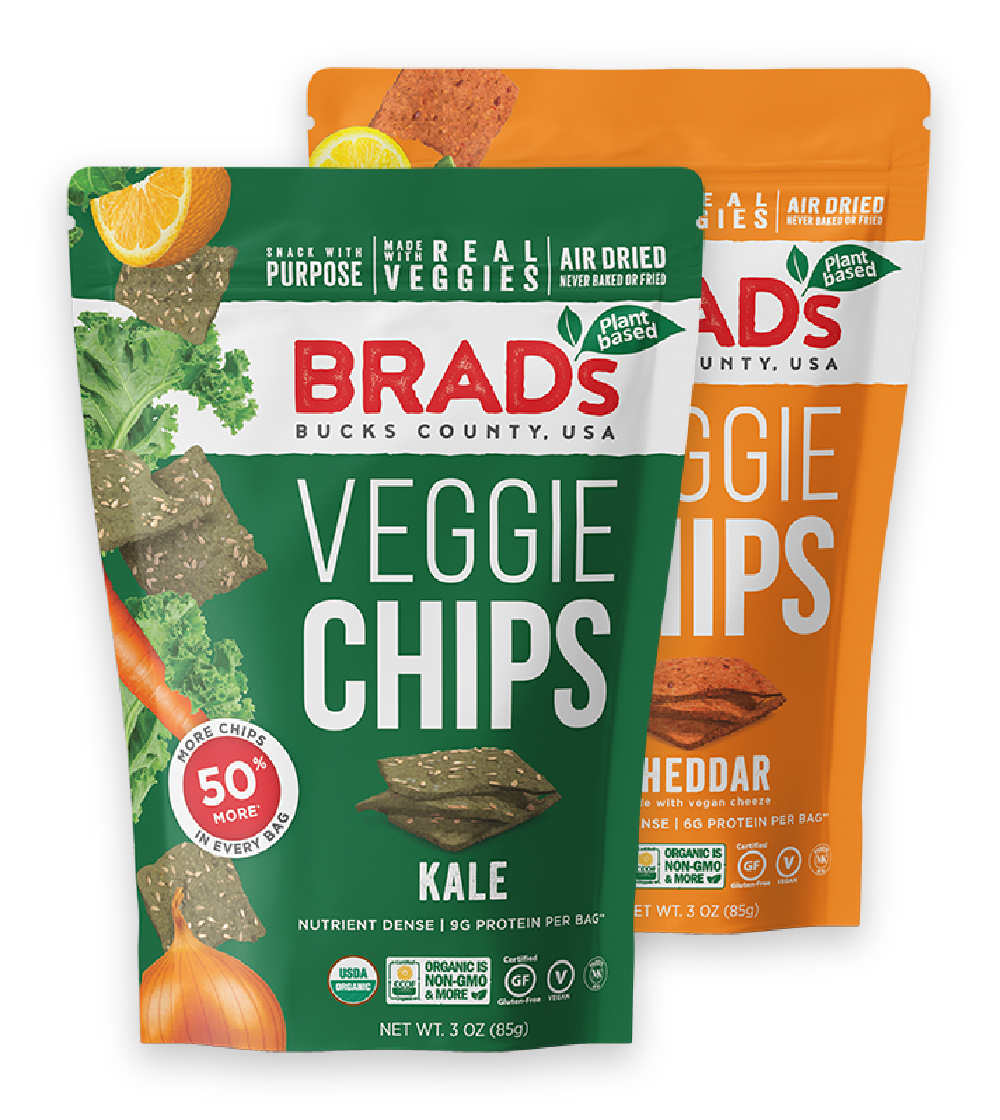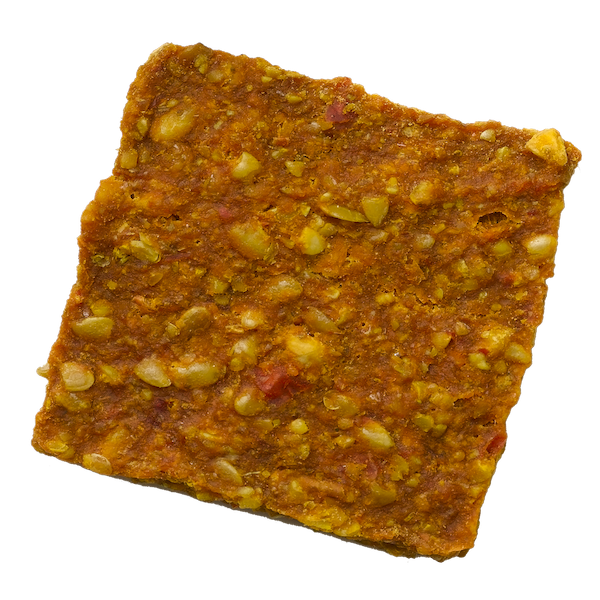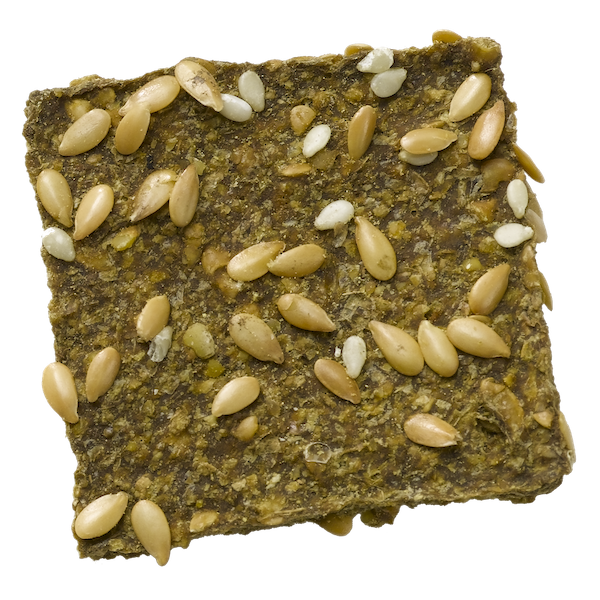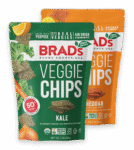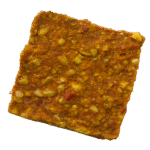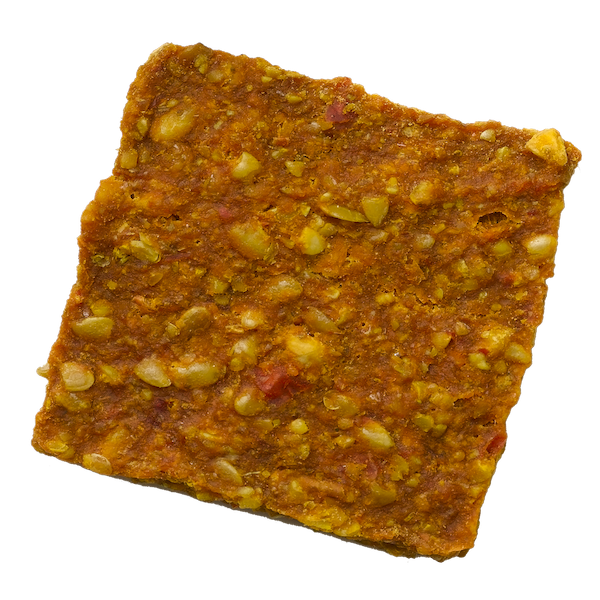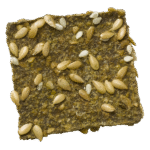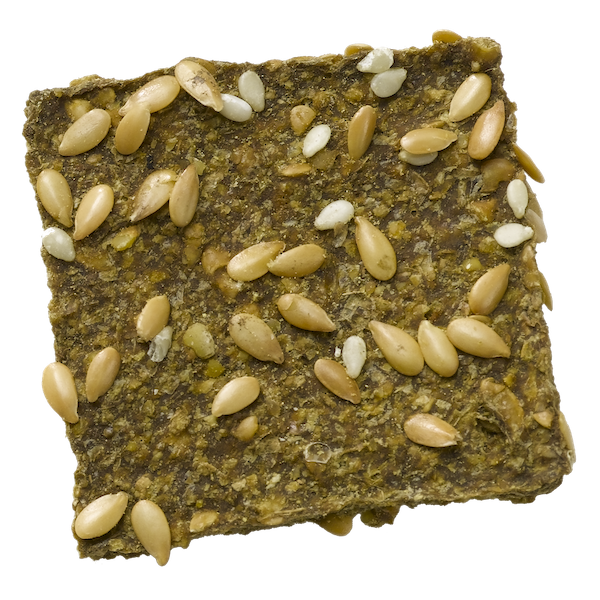 Veggie Chips Variety Pack
$59.99 and up $179.97 — or subscribe and save up to 10%
Our top 2 selling Veggie Chisp! With the amount of mystery ingredients floating around, chemical consumption has become normal, even more so for us frequent snackers. Brad's Plant Based is changing how we consume. Brad's Organic Veggie Chips contain real vegetables in each bag because you deserve more, especially after receiving so little. Experience something new. Taste the farm. Be one with nature and with your health. Really ask yourself, what's in your bag? Choose Brad's and
.. Read More
Our top 2 selling Veggie Chisp! With the amount of mystery ingredients floating around, chemical consumption has become normal, even more so for us frequent snackers. Brad's Plant Based is changing how we consume. Brad's Organic Veggie Chips contain real vegetables in each bag because you deserve more, especially after receiving so little. Experience something new. Taste the farm. Be one with nature and with your health. Really ask yourself, what's in your bag? Choose Brad's and
snack with purpose
. You deserve it. Variety pack contains (6) kale and (6) cheddar *Please allow up to 2-3 weeks for shipping
Ingredients: Carrot, Kale, Flax Seed, Buckwheat Groats, Orange Juice, Onion, Apple, Lemon Juice, Extra Virgin Olive Oil, Garlic, Himalayan Sea Salt, Sesame Seed. We are Certified Organic, Project Non-GMO verified, Certified Gluten-Free, Certified Vegan, Raw and Soy-free.
Read Less
Ingredients: Carrot, Kale, Flax Seed, Buckwheat Groats, Orange Juice, Onion, Apple, Lemon Juice, Extra Virgin Olive Oil, Garlic, Himalayan Sea Salt, Sesame Seed.
We are Certified Organic, Project Non-GMO verified, Certified Gluten-Free, Certified Vegan, Raw and Soy-free.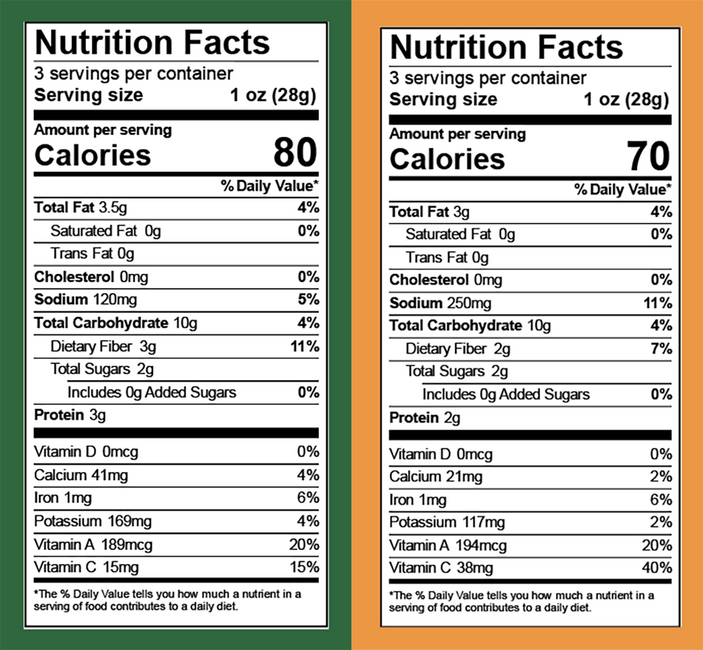 | | |
| --- | --- |
| Weight | 1 lbs |
| Dimensions | 11.38 × 10 × 5 in |
| Bundle Pack | 12, 24, 36 |
What is raw?
Raw means that we do not heat any of our ingredients over 115 degrees Fahrenheit. Once food reaches a temperature of above 115, the majority of its nutrients and digestion-aiding enzymes are killed. Because we dehydrate our products below this temperature, we're able to maintain the living enzymes and nutritional properties of our ingredients, so they can benefit your body the way nature intended!
What does a raw diet consist of?
A typical raw diet consists of unprocessed and uncooked plant-based foods: vegetables, fruits, sprouted grains, nuts and seeds.
Am I supposed to eat a 100% raw diet?
We believe that everyone should live the lifestyle that makes him or her feel good! Some people eat a 100% raw diet all the time, and we definitely applaud them! We believe that it's all about addition, not subtraction. Keep adding more and more of the good stuff, and before you know it, you'll be eating a lot less (if any) of the bad stuff!
We encourage you to do what makes YOU feel your best.
Isn't fresh kale better?
Dehydrated kale is actually almost exactly the same as fresh kale! With Brad's Crunchy Kale and our other Brad's Snacks, you're getting all of the vitamins, nutrients, and enzymes you would get from eating fresh produce. The only difference is that our air-crisping technique gives our snacks a satisfying crunch that will leave you wanting more!
What are probiotics?
Probiotics are described by the World Health Organization as a "live microorganism that, when consumed in adequate amounts, confers a health benefit to the host". In other words, probiotics are good bacteria that can help you stay healthy.
Why are shielded probiotics better?
Many probiotics actually get damaged by stomach acid, rendering them useless. GanedenBC30 shielded probiotics are protected by a layer of protein, which allows them to safely reach your gut and promote digestive and immune health. With shielded probiotics, you're able to enjoy the health benefits of probiotics without them being neutralized by digestion.
Can you overdose on probiotics?
Because we all naturally have bacteria in our digestive system, it's difficult to "overdose" on probiotics. The recommended daily dosage for the probiotic in our products, known as GanedenBC30, is 500 million cultures for immune health benefits or 1 billion cultures for digestive and immune health benefits. However, because this probiotic is very safe, you can eat more than the recommended daily dose without any issue. In fact, according to GanedenBC30's website, "a person can safely take up to 94 times the necessary daily intake without any adverse effects." However, it's always smart to check with your doctor if you have any concerns about adding a new probiotic to your diet.
What certifications do your products have?
Our products are certified organic, project non-GMO verified, certified gluten-free, certified vegan and Kosher.
How do you determine the price of your products?
Our products are priced accordingly to their amazing value. There is up to a 1/2 pound of veggies or veggies and seeds in each box, plus cashews, red bell peppers, sunflower seeds, etc. The products are carefully crafted and then are laid out to dehydrate by hand. If you were to make the products on your own, it would actually cost you more! We often say that the snacks are an investment for your health. Furthermore, many kale companies include the stems in their boxes, and we do not. Kale stems are difficult to eat when dehydrated whole and weigh quite a bit; with our product, you're getting 40% more kale.
Where do you source your ingredients?
We source our ingredients from organic, non-GMO farms located in the United States, Canada, and Mexico. We work closely with the farmers to ensure that our ingredients are being handled in the best possible way. We've even invested in a farm in Florida because we care so much about our kale, and we are proud to use locally grown produce from Pennsylvania in some of our products.
Do you have any nut-free flavors?
The Nacho and Probiotic Original flavors of our Crunchy Kale are nut-free. The Kale, Cheddar, Sweet Potato, Red Bell Pepper, and Kale Hot flavors of our Veggie Chips are nut-free as well.
Where can I buy Brad's Raw Foods products?
Our products are sold in many health food chains and specialty retailers all across the country! Visit our Store Locations page to find a store near you.
Can't find a retailer near you? No worries! Click here to order your favorite products online!
I am unsatisfied with the quality of my Brad's Plant Based snack. What should I do?
Please contact us detailing any issues you had with the product. In your message, please provide the lot code on the back of the package. We will respond to your message as soon as possible.