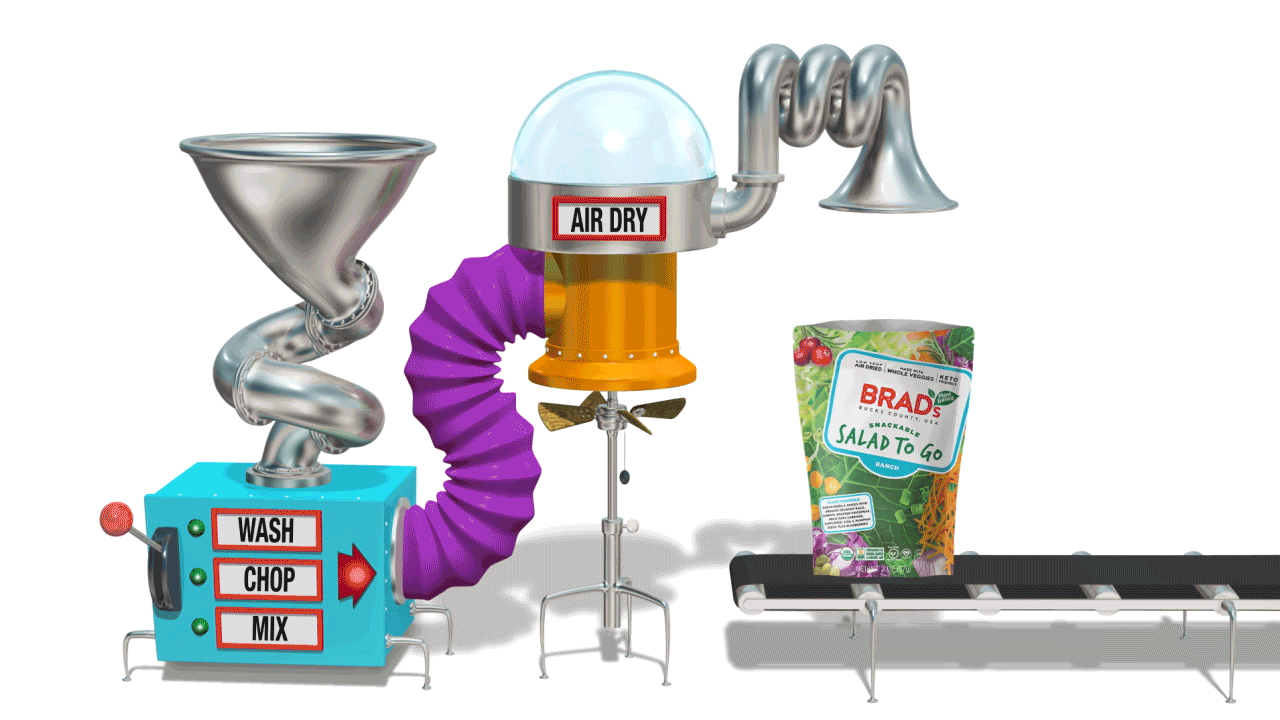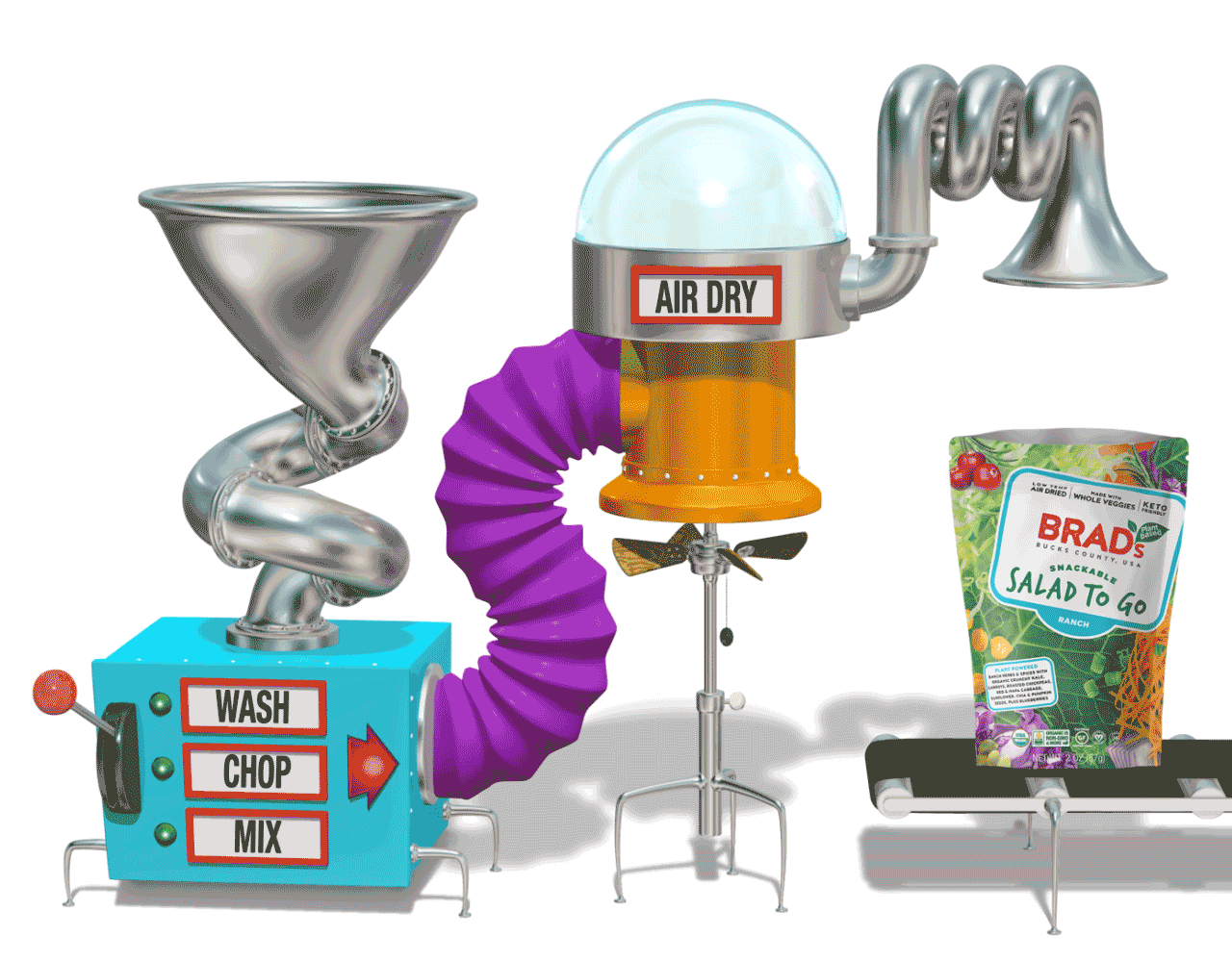 With Brad's, you always get the good stuff.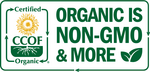 Brad's never contains any GMOs. This well-trusted seal, from the nonprofit organization dedicated to building and protecting a non-GMO food supply, will always remind you.
ALL OUR PRODUCTS ARE CERTIFIED USDA ORGANIC
The USDA Organic designation lets you know you're avoiding toxic pesticides, genetically modified foods, and artificial ingredients, flavors, and preservatives, as well as helping farmworkers, the soil, and the environment.

EAT FREELY—WE'RE CERTIFIED GLUTEN-FREE
Brad's snacks don't contain any gluten. And our certification means we follow a gluten-free compliance plan and undergo on-site inspections of our production and handling facilities.

"PLANT-BASED" IS RIGHT IN OUR NAME
Brad's is all about the plants—no animals involved! Fresh veggies, fruits, seeds, nuts, spices, and the occasional touch of probiotics. With Brad's, you're eatin' vegan.

"PLANT-BASED" IS RIGHT IN OUR NAME
Unlike all those carb-centric snacks that offer nothing but empty calories, Brad's is made of nutritious organic plants. So you get plant protein and plant fiber, and a nutritional profile that lets you say "yes!"

"PLANT-BASED" IS RIGHT IN OUR NAME
Forget frying and baking. Brad's does better with a special proprietary low–heat air-drying process that lets water evaporate while keeping in those great phytonutrients, enzymes, and antioxidants.

"PLANT-BASED" IS RIGHT IN OUR NAME
Because our snacks are always 100% vegan, they're essentially kosher by default. But we go the extra mile and have them certified kosher.